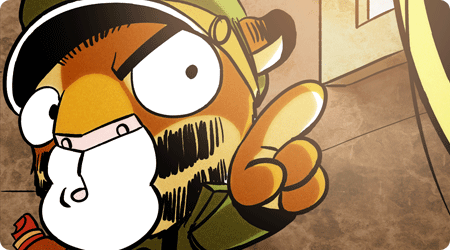 Captain Tiger is a loud, obnoxious, overbearing, egotistical mad man. And somehow he's in charge.
Tiger loves eating food that isn't his, getting others to do work for him, and most of all being in charge.
Recently, Colonel Komarov returned to the base indefinitely. Captain Tiger desperately wants her to leave, but already knows that his position in the People's Army is in jeopardy with her around at all. As such he must bide his time until she departs.